Welcome to EMSAC's Region 6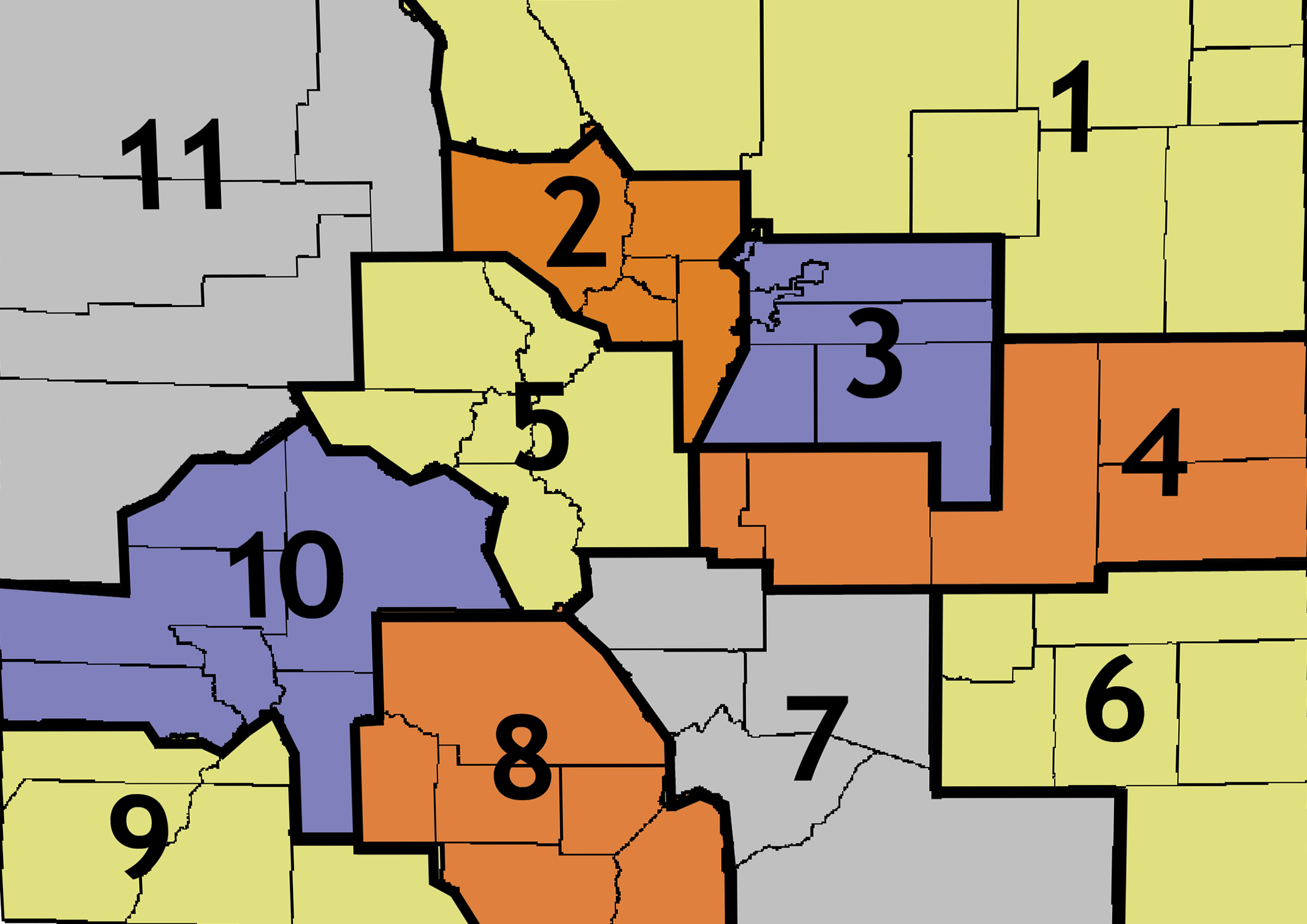 By Brandon Chambers
Hello and welcome to EMSAC Region 6, the Southeastern Colorado RETAC (SECRETAC). I'm Brandon Chambers and is my pleasure serving on the EMSAC Board of Directors as the Region 6 Director. My EMS career was born, raised, and developed throughout south and southeast Colorado. My fulltime job keeps me busy as the Southern and Southeastern Colorado RETAC Coordinator. EMSAC region six includes six counties: Baca, Bent, Crowley, Kiowa, Otero and Prowers.
The area is rural and frontier and is a Health Professional Shortage Area (HPSA). There are no urban centers. There are, however, 19 small-to-medium sized towns, with the largest populations in La Junta (7,077) and Lamar (7,808).
Seven state highways crisscross east and west in our region, totaling 6,175+ miles, with US Hwy 287 being the busiest. We have more than two times the number of unpaved roads (13,250+ miles) than paved roads. The railroad is a major transporter of commerce across the region.
We have six Public Safety Answering Point (PSAP) communication centers. The entire region has E911. There are approximately 220 prehospital providers running with 13 ambulance transport agencies. Our providers are mostly EMT basics (170+), with some intermediates (40+) and paramedics (10+) to provide BLS/ALS care. Arkansas Valley Regional Medical Center (AVRMC) in La Junta and Prowers Medical Center in Lamar are designated level four trauma centers. Two hospitals, Weisbord in Eads, and Southeast Colorado Hospital in Springfield are non-designated facilities.
All our hospitals are critical access facilities. There is one air ambulance provider in our region, as well as an air ambulance based out of a Pueblo hospital. Most critical patients are transported to Pueblo and Colorado Springs trauma centers.
Because of the unified vision of providing high-quality healthcare to the citizens of our counties and the rural perspective of neighbors helping neighbors, Southeast Colorado RETAC avoids political divisiveness. All the agencies work as a group to train individuals and to provide care to the community and serve the medical transportation needs of all.
Group trainings and patient care across the region have increased importance when tertiary care facilities are at least an hour away. Through our SC/SEC medical director group and partnerships with Plains to Peak RETAC our guidelines/protocols have similar approach across all 16 counties. This is just an example of agencies working together to have a positive political environment of unified support for one another. Rest assured our providers across the system put their heart into every patient, which commonly is providers' family members and neighbors.
I must extend my sincere appreciation to every first responder across region 6 and the Colorado EMS Community for their dedication toward the betterment of EMS, patient care, and the communities we serve daily. Please reach out and contact me directly for any help, ideas, or suggestions.
Brandon Chambers, SECRETAC
(719) 248-3978
[email protected]
Share this post: