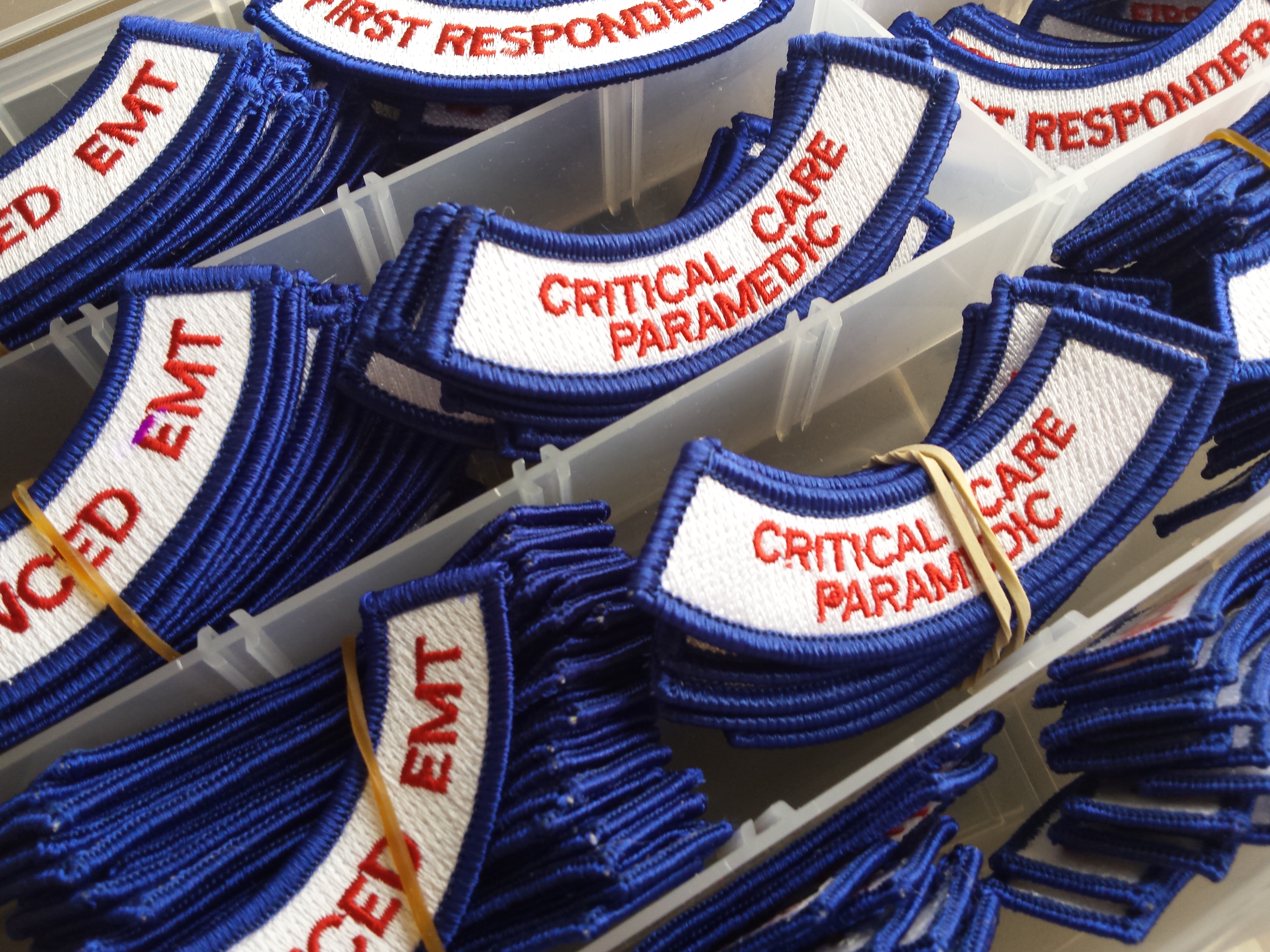 EMSAC offers what is the de facto "state" EMS uniform insigne. The round patch is designed to be used with a rocker indicating the level of certification/license, with a top rocker available for "Instructor."
We also offer window decals for members and a large decal to place on ambulances of group members.
Click here to order patches or decals Please allow 5-7 business days for your order to arrive.