The Surprise Billing Act—and why ambulance services are not yet included
Advocacy and public education
The Surprise Billing Act—and why ambulance services are not yet included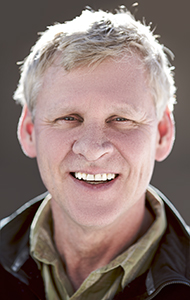 By Scott Sholes, President
In January 2022, important federal legislation took effect to protect medical consumers from unexpected bills. The "No Surprises Act" protects patients from a practice known as "balance billing," the difference between the original billed cost and the amount your health insurance paid for out-of-network services. But to many, there's still surprises left, one of which was the temporary exclusion of ambulance services. I hope today to clarify how all of this came about.
During the law-making process, elected officials learned that many ambulance providers function on the brink of insolvency, others require large community subsidies. Due to very low Medicare and Medicaid reimbursement rates, it's simply not realistic to expect the users of ambulance services to fund the full cost of services. Low reimbursement rates from commercial insurers further challenge the financial picture. Lawmakers feared premature inclusion of ambulance services in the No Surprises Act would threaten the very existence of services in many communities. More time was needed to assess true costs and define reasonable reimbursement amounts.
Another matter lawmakers considered was the "out-of-network" nature of emergency services. Unlike selecting other medical providers, when you call 911 the closest resources are sent to your emergency. In many cases, your "in-network" medical provider was able to negotiate reimbursement amounts to offset low reimbursement rates from Medicare and Medicaid. Although some ambulance services will contract with a few of the larger commercial insurance providers, those contracts always result in lower reimbursement rates than without the contract, and always for much less than the cost of providing the service. Ambulance agencies simply cannot afford in-network contracts at rates determined by insurance companies.
Imagine yourself with the responsibility of providing ambulance services to your community. To start, you have a team of EMTs and paramedics ready to provide top-notch emergency care at any time in any weather to everywhere in your community. In addition to your personnel, supervising physician and administration costs, each ambulance costs about $250,000 (another $80,000 for equipment) and will need to be replaced every few years. Your stations will come at a premium and must be strategically located. Your 24-hour dispatch center will need state-of-the-art technology and highly trained staff. Add in fuel, maintenance, medical supplies and so on. Before long, the overall cost just to be ready to respond overwhelms reimbursement rates. Then come the cost multipliers, such as numerous concurrent calls, and of course, the fully reasonable expectation that emergency calls will be answered quickly.
Although the per-call cost of ambulance services in Colorado varies greatly between urban and rural populations, reimbursement doesn't. Our largest single payer, Medicare, reimburses about 35 cents on the dollar. Medicaid is even worse at about 25 cents on the dollar. Although private insurance companies pay more, few currently reimburse more than half the cost to provide the service, leaving the customer with the balance. We'd like to fix that.
Many EMS leaders in Colorado meet regularly to discuss our financial challenges and collaborate on solutions. Agencies have begun providing cost data to the state, as well as the Centers for Medicare and Medicaid Services. We've begun seeking more cost-effective ways to manage certain calls, such as treatment-in-place and transport to appropriate alternative destinations. We work to decrease the need for 911 calls in our areas through Community Paramedic programs and prevention activities. And, yes, we are working to find a No Surprises Act inclusion strategy that protects the consumer while keeping our doors open.
Paramedic Scott Sholes is the President of the Emergency Medical Services Association of Colorado. He lives in Durango and is the EMS Chief with the Durango Fire Protection District. This is his 44th year working in emergency medical services.
Share this post: