(NEW) EMSAC Region News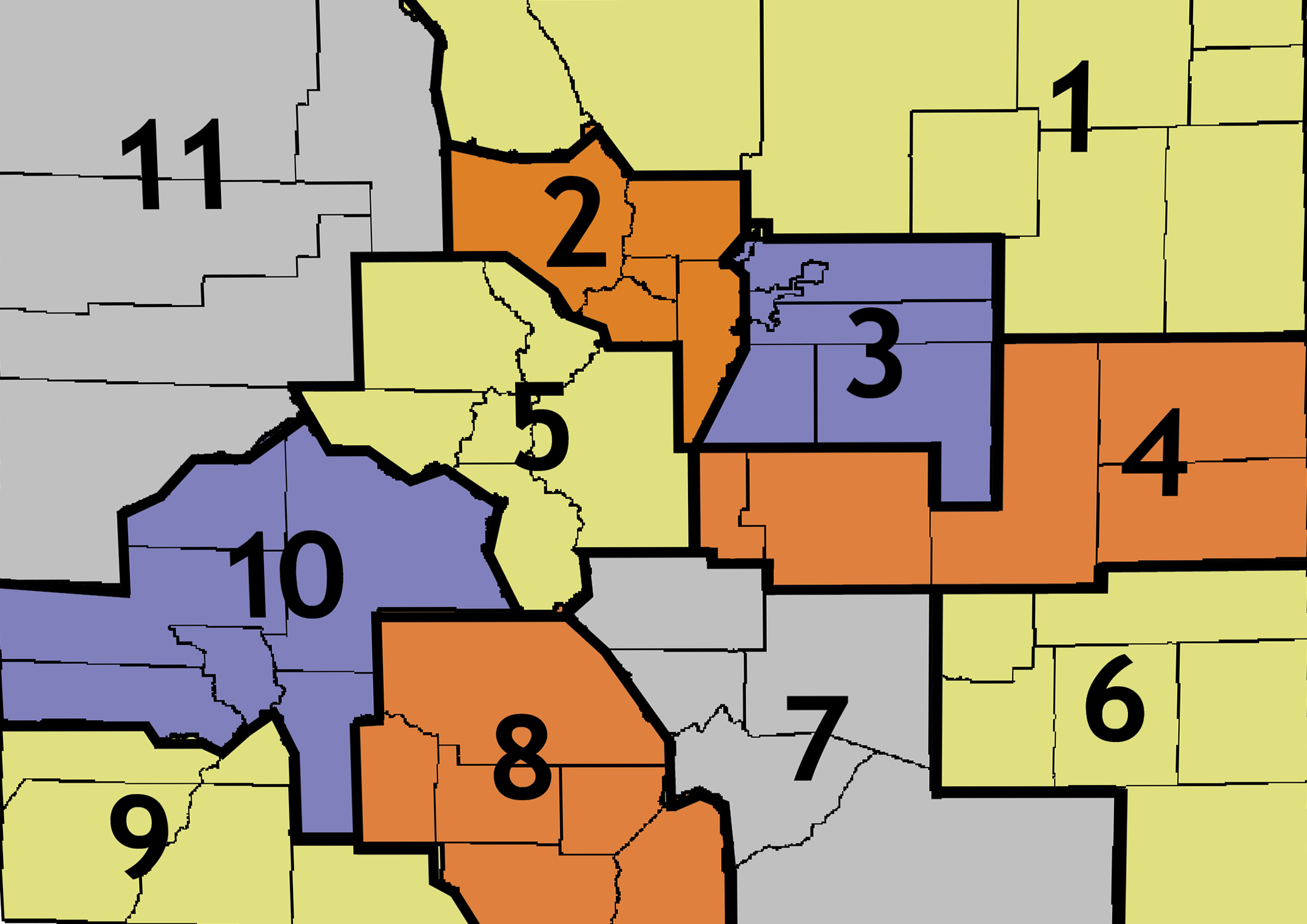 Welcome to EMSAC's region news. Each month we will bring you a report from one of EMSAC's 11 regions, from the region's representative on the EMSAC's board of directors. The region boundaries conform to those of the eleven state Regional Trauma and EMS Advisory Councils (RETACs). 
Region 3



By Chris Williams EMSAC Region 3 Director.
I have worked in EMS for 22 years. I am excited to represent Region 3 and EMS in the mile-high area.
EMSAC region 3 consists of the Mile High RETAC and covers Adams, Arapahoe, Douglas and Elbert County as well as the City and County of Broomfield and Denver. The 6 counties of Region 3 have close to 50 agencies that range from fire-based, hospital-based, volunteer and private to air ambulance. Region 3 has more than 20 hospitals including 4 level I trauma centers. The agencies of region 3 serve a population of nearly 2.5 million residents. Each county is unique just as all the agencies that serve the county are unique. All the agencies have one thing in common and that is all are a group of well-trained individuals that work 24/7/365 to give care to the community and serve the medical transportation needs of all.
There are numerous events throughout region 3 of EMSAC. There are various educational opportunities and events to support providers and EMS programs. Some of the big events that are occurring in 2023 are: EMS Day at the Capital, The National EMS Safety Summit, Intermountain Health Front Range Trauma Conference, Children's Hospital Pediatric Emergency Education Lecture Series and Colorado Friends of First Responders 5/10k run and celebration. There are also various conferences and seminars hosted by local hospitals and agencies in EMSAC region 3.
Upcoming trainings/conferences:
• 9th Annual EMS Financial Symposium - April 4th
• National EMS Safety Summit - April 5th -7th
• Colorado Friends of First Responder 5/10k run/walk and Celebration – May 13th
EMSAC Region 3 continues to research and work to find solutions for many of the problems facing EMS in today's world. EMS in Colorado is ever-evolving and agencies throughout region 3 work on innovation in EMS. The focus ranges from MCI care and coordination, clinical care, EMS Safety, EMS Policy, EMS Finance, and EMS sustainability.

To all the providers of Region 3 of EMSAC as well as all providers Thank you for the care and dedication that you give every day to our communities. Please reach out if you have any questions about EMSAC.
Thanks
Chris Williams



Share this post: