EMS Around the State
Region 7 Profile
My name is Mike Lening, and I am your EMSAC Region 7 Board of Directors representative.  I am the operations manager for the Pueblo/Canon City operation at American Medical Response.  I have worked in the Pueblo/Canon City operation for the past 30 years.  During my tenure at AMR, I have worked in various roles such as EMT, paramedic, field instructor, field supervisor, administrative supervisor and for the past 11 years I have been the operations manager.  In the late 1990s, I also worked part-time as a paramedic with Huerfano Ambulance.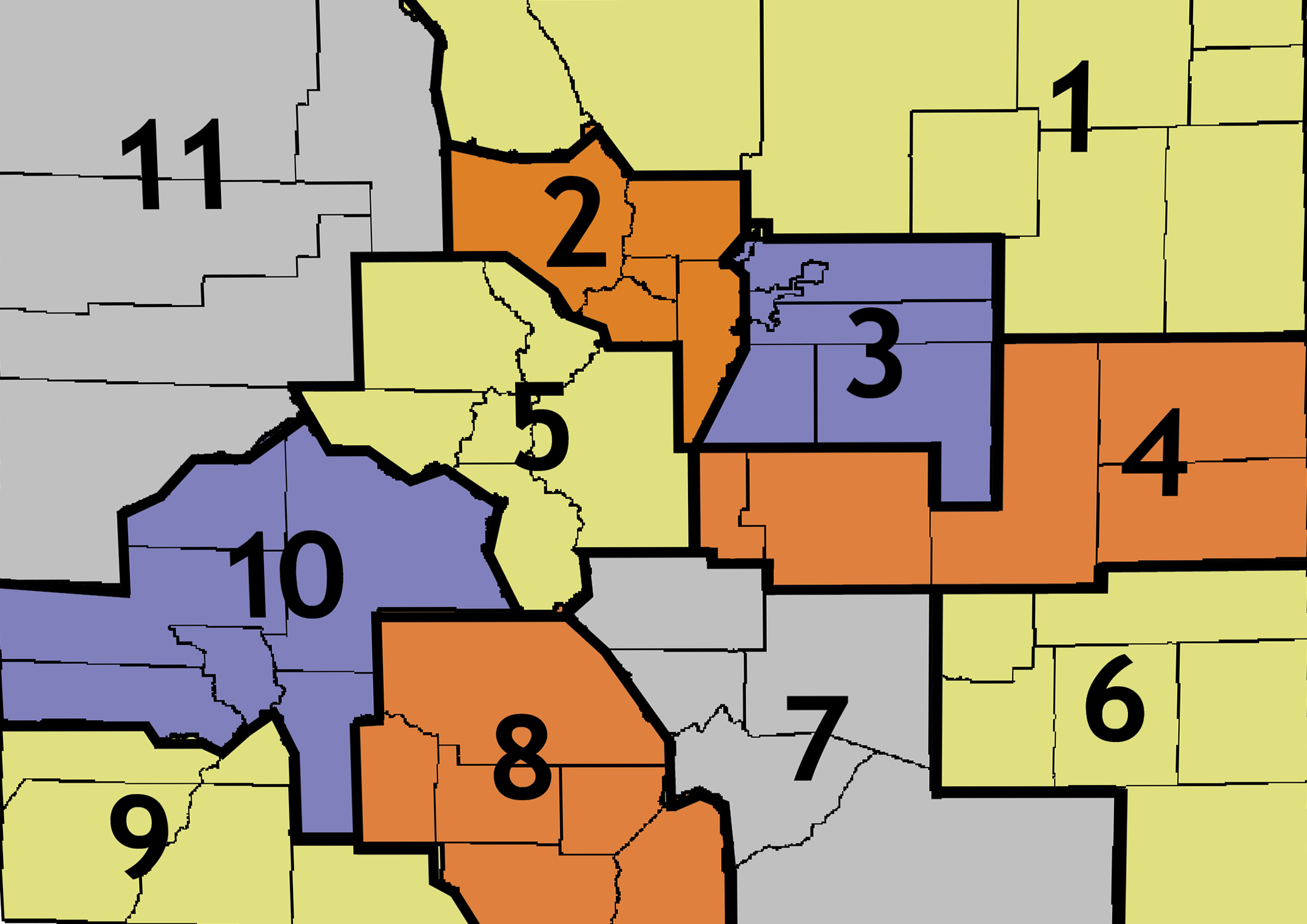 Region 7 comprises five counties: Custer, Fremont, Huerfano, Las Animas and Pueblo.  We fall within the borders of Southern Colorado RETAC.  The region covers just greater than 11,000 square miles and has a population of more than 233,000.  Region 7 has a diverse population and topography.
The region has several annual events/features that convert our otherwise small populations into densely populated areas for periods of time that can greatly impact our EMS systems. Some examples of these events include things like Las Animas County's large influx in population with military squadrons arriving and leaving the Pinon Canyon training site with 5,000 – 7,500 personnel and over 1,000 military vehicles on the highways!
Pueblo County is the home of the Colorado State Fair and in 2022 had an attendance of more than 461,000 people over the 11-day event.  Pueblo County also has one of Colorado's busiest state parks; Lake Pueblo State Park hosts roughly 2 million visitors annually.  The Royal Gorge Bridge located in Fremont County, the highest suspension bridge in the world, increases the population dramatically in that area during the tourist season.  Fremont County is also the home of four federal and seven state prisons! 
Our region has 15 EMS agencies that run approximately 58 ground ambulances in the area.  We have 2 rotor-wing and 1 fixed-wing air medical services. We have five hospitals, with two-level III trauma centers and three level IV trauma centers.  All three level lV hospitals are critical access hospitals. 
It is my pleasure to represent the providers of EMSAC Region 7 and I look forward to seeing you at the 2023 50th anniversary EMSAC Conference.  Please feel free to contact me with any questions you may have.  [email protected]
Share this post: