Welcome to EMSAC's Region 4
By Jeff Force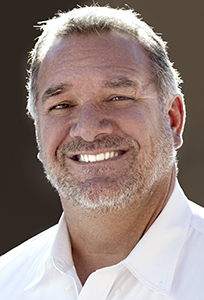 Greetings, I have the pleasure of serving on the EMSAC Board of Directors as the Region 4 Director. The term "Region 4" goes back a ways and is a testament to how long EMSAC has been serving to advance the EMS profession and those EMS providers who are the EMS profession, in Colorado. Region 4 now correlates to the State's Plains to Peaks Regional Emergency Medical and Trauma Services Advisory Council (RETAC); which consists of Kit Carson, Cheyenne, Lincoln, El Paso and Teller Counties.
I started my EMS career in the mid-'80s as a volunteer EMT-A in Maryland. Since then I have practiced both as a paid and a volunteer paramedic. I have served in EMS as a member of a fire department, a for-profit ambulance service, a volunteer ambulance service, a non-profit ambulance service, a 3rd service and a hospital-based ambulance service.
I have run 32 calls in 24 hours in high-volume urban areas, and in rural/frontier areas where I ran only three calls in a seven-day stretch of 24/7 shifts.
One of the things that I have learned over the past 30+ years is that the practice of EMS is dynamic and certainly not "one size fits all." What constitutes excellent patient care in one area may be folly in another. Improving outcomes in a critical patient a mile away from definitive care looks very different than keeping a patient alive when you are an hour away from definitive care on a good day. They both come with their own set of priorities and pitfalls, which may well feel counterintuitive or even contraindicated if you are not used to practicing that kind of emergency medicine in the field. The Plains to Peaks RETAC represents a microcosm of this. We have urban and rural, mountains and plains, paid and volunteer, fire and ambulance, military and civilian, quick response and transport, etc.
Luckily our Region 4 EMS professionals, and the agencies they serve with, are well supported by the PTP RETAC and its coordinator Kim Schallenberger, who has led the RETAC for many years. Our EMS community is also well supported by a robust group of forward-thinking medical directors, EMS educators and liaisons from both UCHealth and Centura Health, who donate these services to the EMS Community.
Our guidelines/protocols are designed to have sufficient uniformity across the RETAC such that when fire department X and ambulance service Y show up on scene their approach to patient care will be close enough to be intuitive and complimentary with each other while at the same time allowing for the differences that make sense for the location and type of EMS agency that they are.
I appreciate your taking the time to check in on EMS in the various parts of our state. Our Colorado EMS community is presented with unique challenges every day and I am willing to bet that someone else in our EMS community has already worked through some of those challenges.
Please contact me if you have any thoughts or questions, or if there is anything I can assist you with. I am best reached via email at [email protected] or by cell phone at 719-650-4077.
Share this post: